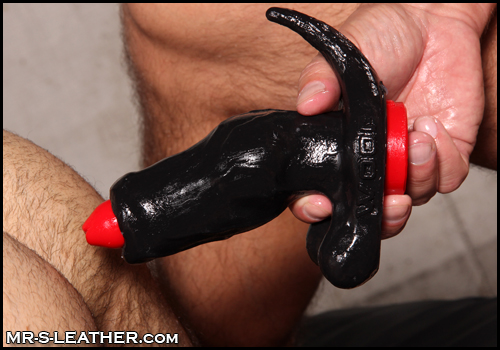 I have not had a chance to play with my new Woof Dog Cock Plug but I am super excited to have it ready.
Made with top quality silicone this is a toy that is going to last a life time.
The Woof Dog Cock Plug is made with two parts there is a core of "red rocket" that he held within an outer sheath.
Just like a dog cock there is also a nice substantial (7.5″ circ) knot at the base that will lock the sheath into your pups ass so it's not going anywhere fast.
The red core can be removed allowing your pup to be fucked through the middle of the sheath. As this reduces friction to the ass it allows for extended play that is going to have your pup howling for more.
I will make sure I get some video footage when I first try this toy out 😉 .
You can check out other human dog toys by visiting here.