For many pups, subs and slaves, wearing a collar is a symbol of submission, ownership or protection.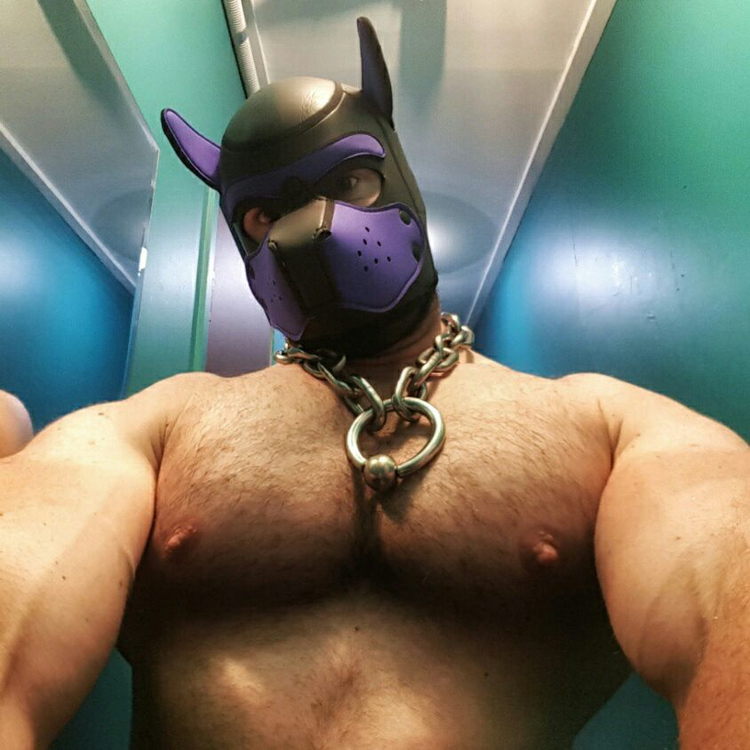 While some may wear a collar for shorter periods of time such as weekend or a scene, the decision to wear a collar 24/7 is one that does need to choose your collar carefully, especially if you have sensitivities or skin allergies.
Chain collars are very popular however I urge you to not just head to the hardware store and choose chain available by the length. This chain is not designed to be worn and can have coatings that can irritate the skin. They are usually rough with joins and sharp edges that can cut the skin. The link sizes are also wider and can pinch the skin between links. I highly recommend considering a chain collar with chain that was designed to be worn against skin.
Many people can suffer with skin allergies or sensitivities. One metal unlikely to cause issues is stainless steel. If you have zinc or nickel allergies be sure to check the supplier in case the steel may contain a mix of these metals.
When Buying A Chain Slave Or Pup Collar:
First check the the links have been polished smooth. Sharp edges need to have been removed to ensure there is no irritation of the skin.
It's also important to look for smaller, tighter links to avoid the skin getting pinched between links.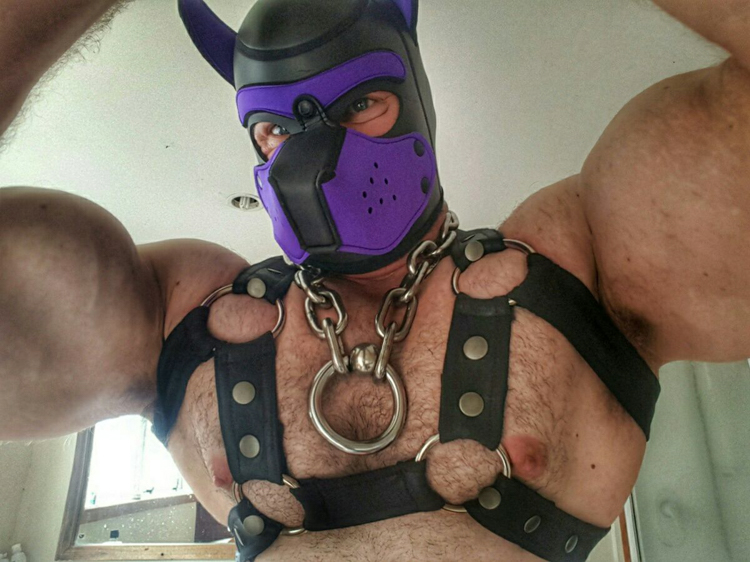 Examples of hypoallergenic, smart looking chain collars I have personally used include the big dog, raw dog and tuff dog collars from Mr S.
Chainmail Collars
Not all of us are in a position in life where we can wear a chain collar without raising flags with work or family. What has worked well for me is my chainmail collar. They are stylish, again made of stainless steel and they are super comfortable.
The can be closed with a small padlock or as I have done close it with a ball enclosure piercing ring.
I love the look and the fact that the ring was worn in Master's cock can make it all that more special.
Pictured: Chainmail Collar & Talon Collar from Mr S Leather. Pic: @BullDelamotte
Solid Metal Collars
One option that I find very stylish is the idea of a solid metal band. As you can see in the above picture, Gryph is wearing the Talon collar, this looks amazing, is very comfortable and is also lockable. It sits nicely on the neck and under a formal shirt.
Finally if you are still struggling with metal allergies, check out the collars made by the team at WyredSlave.com.
These twisted metal collars are coated with a vinyl coating so the metal is never in contact with your skin. They come in a variety of different styles, lockable or not. 

Hope this helps you find the perfect collar for you that allows you to enjoy the feeling of connection with your Master, Owner or Sir.
Gpup Alpha